Here's the whole outfit for today, shirt and belt are new. The shirt is a $11 Thrift buy and I love it!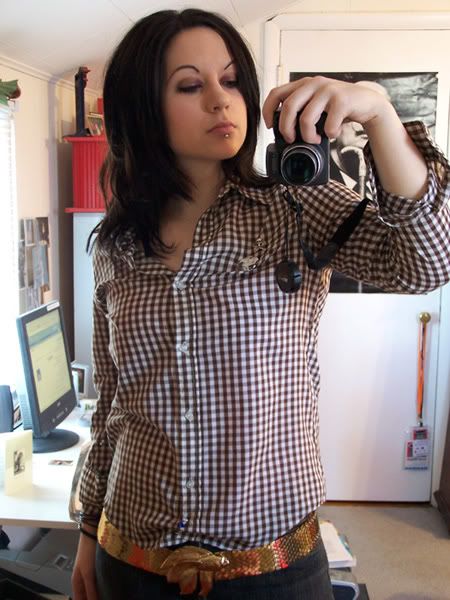 Okay so I splurged on this. Couture gold Beta belt. Sold at a very specific 50's couture-wear vintage shop. Very pricey but the most beautiful dresses and 50's style I have ever seen! $50 for this one



And today I'm picking up some great eel skin cowboy boots from another thrift store near these two for only $48! The woman who owns this store (much unlike the couture store woman) is so amazingly nice! More pictures of the rest of my finds soon.